Ranch Road Development is a full-service real estate development firm, currently focused primarily on Central Texas projects, but with nationwide experience in land acquisition, underwriting, entitlement, development and disposition.

For over 25 years, the principles of Ranch Road Development have developed projects across the country ranging from highly-amenitized master plan communities to environmentally challenged infill projects.
We are actively acquiring sites in Central Texas suitable for development of residential or mixed-use communities. Given our vast experience in developing projects in Central Texas coupled with our highly competent consultant team, we are able to conduct due diligence and underwrite prospective projects in a highly efficient manner.
We are able to underwrite prospective projects quickly to determine the initial financial metrics based on our extensive experience in development and dispositions. As diligence concludes, we finalize the project cashflow indicating the project financials which can be tailored to the capital partners desires.
We have negotiated complex Development Agreements, MUD Consent Agreements and Planned Development Districts within the jurisdictions in which we are developing along with City Annexations, Preliminary Plats, Water and Wastewater Agreements.
We consistently provide finished lots to our builder partners on time and within budget. With our skilled composition of consultants and contractors, we deliver lots and land in a quality fashion to the builders making the seamless transition into vertical construction.
We ensure the disposition process to our builder partners is efficient in order to allow them to focus on homebuilding. This process involves creating a smooth escrow and quality lot delivery process coupled with comprehensive document transfer.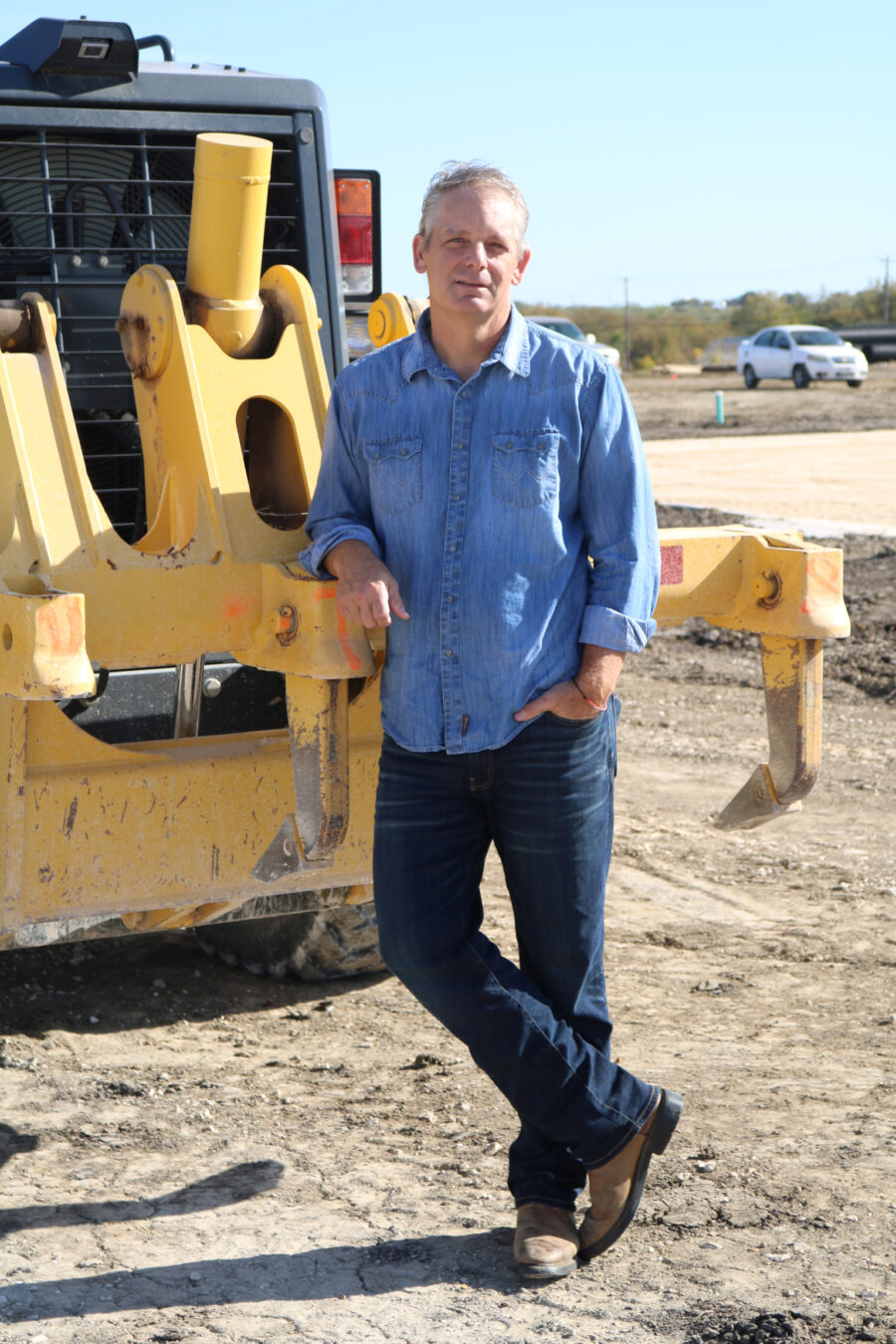 Prior to forming Ranch Road Development, Scott was a Managing Director at Isles Ranch Partners, a private equity real estate investment group headquartered in Newport Beach. Scott was responsible for managing the due diligence and underwriting efforts for JV Equity and direct acquisition opportunities and oversaw the direct development of existing investments throughout the US, consisting of approximately $600 million in invested equity and over 10,000 residential lots.
Prior to joining Isles Ranch Partners, Scott was a Principal at The Arges Group, where he was responsible for sourcing, underwriting and procuring financing for new acquisitions and management of REO portfolios for major institutional lenders such as Bank of America, Wells Fargo, JPMorgan Chase and U.S. Bank. Prior to Arges, Scott was the Vice President of Land for Pulte Homes in its Los Angeles Division where he was responsible for sourcing and underwriting new acquisitions and managing all entitlement and development activities.
Scott has over 25 years of land development and entitlement experience, has been a California Registered Civil Engineer for over 20 years and received a BS in Mechanical Engineering from the University of California Santa Barbara.
Prior to forming Ranch Road Development, Danny was a Vice President at Isles Ranch Partners. Danny was responsible for management of all investments in Texas and other markets throughout the Midwest and Eastern regions of the United States. Specifically, his Texas Portfolio consisted of approximately $120 million in invested equity and almost 6,000 single-family residential lots
Prior to joining Isles Ranch Partners, Danny served as Assistant Vice President at Terrabrook, a national land development company owned by Westbrook Partners, where he was responsible for due diligence and underwriting of acquisition opportunities, asset management and financial planning across a variety of residential land investments throughout the United States. Danny began his real estate career at Holt Lunsford Commercial as Director of Property Management and Acquisitions for industrial and office assets.
Danny has over 18 years of land development experience. Danny graduated with honors from Southern Methodist University in 1990 with a BBA in Accounting and a minor in Public Relations.